SUBJECT /
NIST 800-171 Deadline Looms for Defense Contractors
Required Attestation of Competency (See 252.204-7008.)
As referenced within your Contract: "(1) By submission of this offer, the Offeror represents that it will implement the security requirements specified by National Institute of Standards and Technology (NIST) Special Publication (SP) 800-171 "Protecting Controlled Unclassified Information in Nonfederal Information Systems and Organizations" that are in effect at the time the solicitation is issued or as authorized by the contracting officer."  
Also see https://dx.doi.org/10.6028/NIST.SP.800-171
How will this impact your company?
The mandate for Defense Contractors to achieve NIST 800-171 compliance before the end of the year is fast approaching.  Without an accredited Statement of Facts and Attestation of Competency, your organization may lose all access to future government contracts.  To solve this crisis, US ProTech is validated by the U.S. Dept. of Commerce under the High-Impact Baseline Standard NIST 800-53 R4 to provide third-party attestation of competency for NIST 800-171 and NIST 800-53.
To simplify the process and save both time and money: We'll produce the required documentation for the regulation, US ProTech offers a proven-successful Four-Step process. 
1.
The NIST
800-171 Risk & Compliance
Assessment
2.
Itemized
Remediation Plan
(Corrective Action Plans)
3.
A
Standard
ized s
et of Comprehensive Policies and Procedures
4.
US ProTech
's
Attestation of Competency
, Certificate & Plaque
Contact us today to receive a complimentary consultation.

About US ProTech, Inc.:
Founded in 1999, US ProTech is a nationally recognized Cybersecurity software development and Managed Security Services Provider whose focus is building their clients security fortitude and enabling them to conduct business with higher levels of government, approved government contractors and private industry enterprise companies. With over 50 top technology industry and security certifications, US ProTech's team provides advanced cybersecurity solutions, offensive-Side penetration testing, "stealth networking expertise, large-scale VMware deployments, private-cloud design / architecture, engineering and various technical remediation services. Federal Regulatory Compliance management is a specialty of US ProTech and offers comprehensive policies, procedures and processes all of which have enabled them to become officially validated by the U.S. Department of Commerce to exceed the High Impact Baseline standards for N.I.S.T. 800-53 R4.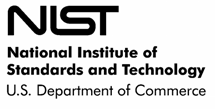 A
BOUT NIST 800-53 / 800-171 and IMPACTED
INFORMATION SYSTEMS
:
Organizations are required to employ security controls to meet security requirements derived from applicable laws, Executive Orders, directives, policies, standards, instructions, regulations, procedures or organizational mission/business case needs. The challenge for organizations is to determine the appropriate set of security controls, which if implemented and determined to be effective in their application, would most cost-effectively comply with the stated security requirements. Selecting the appropriate set of security controls to meet the specific, and sometimes unique, security requirements of an organization is an important task – a task that demonstrates the organization's commitment to security and the due diligence exercised in protecting the confidentiality, integrity, and availability of its information systems that are dependable in the face of threats. The National Institute for Standards & Technology endeavors to accomplish this task at a national level.
For More I
nformation:
Contact Business Development
US ProTech | 4540 Campus Drive Newport Beach, CA 92660 | Ph: 949.629.3900 | www.USProTech.com