Governance Risk & Compliance


Due to the increasing number of regulations and need for operational transparency, it is paramount for businesses concerned with regulatory compliance requirements to have strategic partners who can assist them in achieving compliance. Particularly when dealing with the NIST (National Institute of Standards and Technology) framework and the upcoming CMMC (Cybersecurity Maturity Model Certification) program.
Below you will see a screenshot of the executive dashboard of our GRC application. Users can easily track the 110 NIST controls, as well as their DFARS score.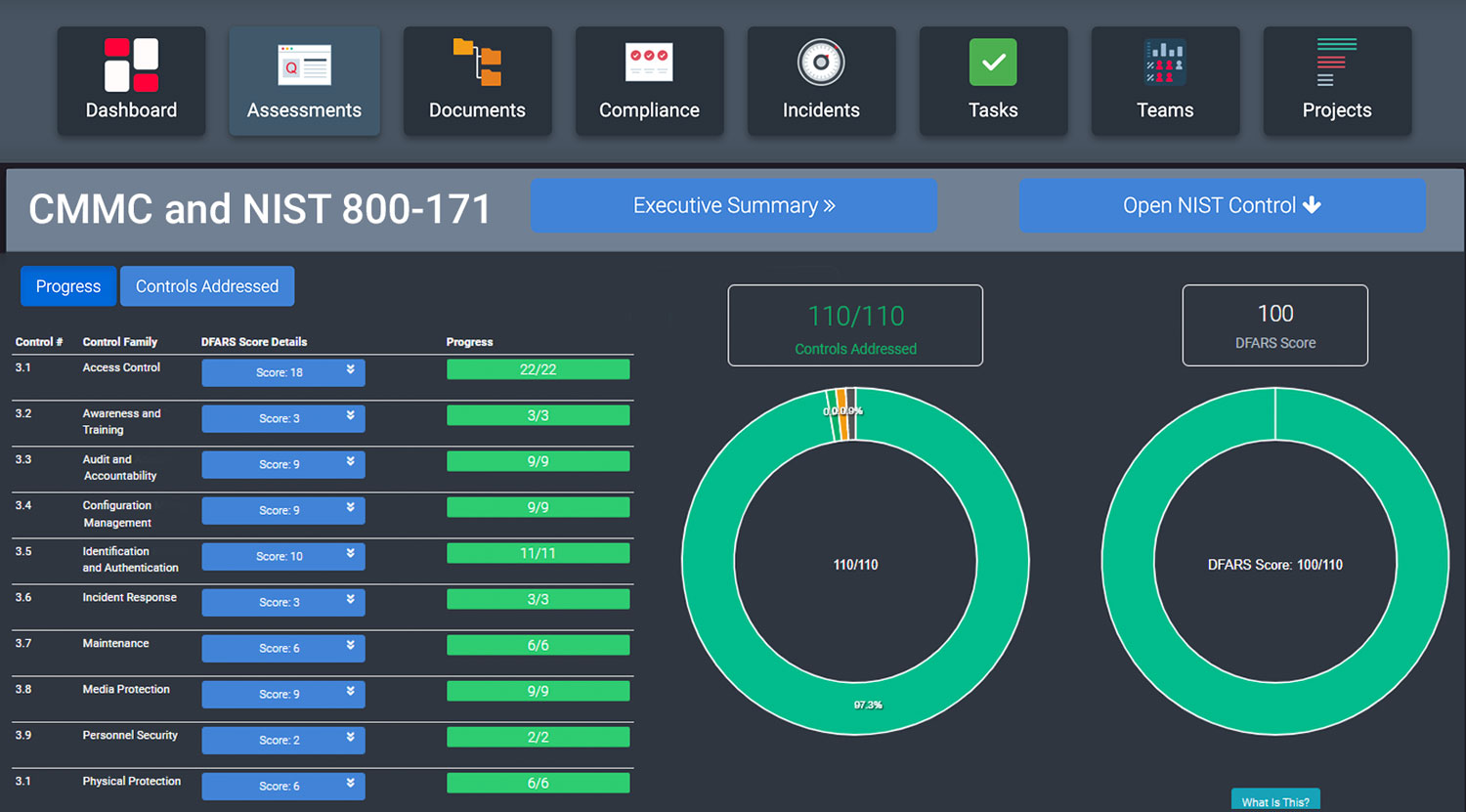 What our Customers are Saying:
Using the GRC, our company won a significant aerospace contract in record time. While dealing with an RFP that normally saw a process that lasted 8 to 9 months, we went from RFP to funding in only 5 weeks using the GRC App!
The GRC App solved our rapid-updated DFARS score and our transition from NIST 800-171 to CMMC level-3.  We can finally focus on our business while knowing our Cybersecurity is in order.  And now, our DoD Assessments are done, our SSP's and POAM's are accurate and our DoD scoring requirements is complete.
As a DoD contractor, our business is highly committed to managing regulatory compliance requirements.  With the GRC App we solved our challenges. Managing the NIST 800 & CMMC framework has never been easier, or more affordable.
For more information on Governance Risk & Compliance or to get a quote, fill out the form on the right, or call us today!