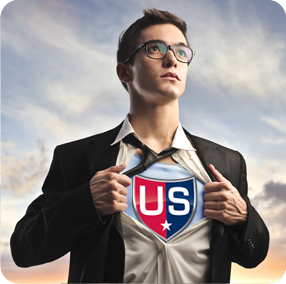 Simply fill out the form on the right and select "Free Network Scan" to sign up for your FREE 60 Day Trial!
For 60 days, try out our scanning system, using the first process validated by the U.S. Department of Commerce and which exceed the standards of N.I.S.T 800-53, SCAP and USGCB! US ProSecure uniform scanning identifies known vulnerabilities of any two IP addresses (Internal or External) by:
Name • Severity
Max.CVSSv2 Base Score
Cross Reference • Impact
Background • Problem
Associated CVE Codes
Resolution
Remediation Plan
Bench-Marking
Trend Analysis
Progress Reports
Vulnerability List
Summary List
Tracking
The US ProSecure process also provides proprietary Web Based Application Testing, twelve different reports/summaries and where to "read more about" each identified vulnerability.