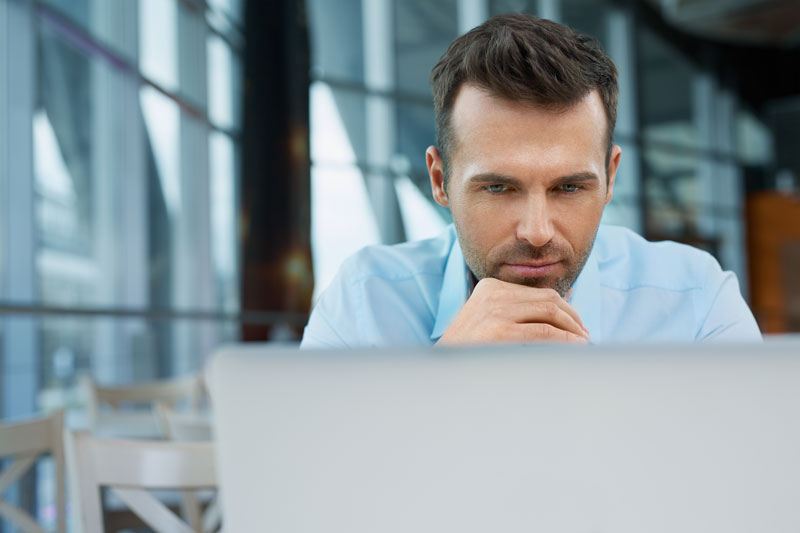 Business Continuity should mean no business downtime, even in the event of a technical or natural disaster. US ProTech's Business Continuity Planning service extends beyond technology to focus on the critical operations and processes that a firm must have available if a disruption occurs.
Is your data backup reliable? Can it be restored in a timely manner? Can you operate remotely? Can you operate during restoration?
Let us help you find truly satisfactory answers to these questions. Be confident that even during a time crisis, you can remain available and in control of the information – and you have all the time to be the leader everyone expects you to be.
Business Continuity & Disaster Avoidance
Protect your business
There are any number of disasters that can affect your business: it could be something simple like a crashed server, or potentially more problematic such as a power outage. If you're in California, you are also in a high risk zone for natural disasters: earthquakes, fires, tsunamis… any one of which could lead to a temporary evacuation or relocation, and potentially the permanent destruction of your site.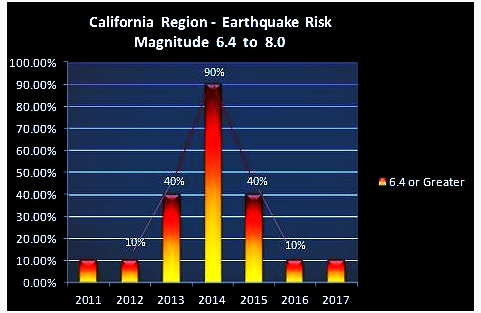 For these reasons, you need a disaster avoidance and recovery solution for your IT environment which includes frequent and reliable backups of your business data — and at a secure offsite data storage facility — and the opportunity to remote in to keep your business running, no matter the circumstances.
Common misconception: "Cloud-based BDR solutions are only for enterprise"
This is no longer true! US ProBDR is one of the 1st solutions which embraces small and medium sized businesses and enterprise alike. Scalable and affordable, US ProBDR offers the highest levels of validated security and reliability, all delivered at a reasonable cost. This is accomplished through our investments in well-established and financially sound components. To find out more, continue reading below…
Backup solutions
US ProTech provides several backup solutions, from on premise backups in your local data center to highly recommended Cloud-based solutions in one of our top-security offsite data storage facilities.
Data Centers
Guarantee the integrity of your data thanks to our secure, reliable, geographically diverse (but always in specifically chosen low-risk areas) data centers which are managed by a 24/7/365 network operations center.
Managed Service
You can get on with running your business and applications while we take care of your backup and disaster recovery.
Daily monitoring
Real numbers for improved tracking and planning! For Cloud-based options, your recovery performance is tested on a daily basis. This feature, which differentiates US ProBDR from almost all other backup solutions, allows us to provide you with reports of your actual disaster recovery capabilities. Furthermore, as we continuously strive to improve these results, it offers you measurable means to track your progress.
Lower time to recovery
Increase productivity by limiting disruptions. Whatever the backup solution you choose, we deliver exceptional recovery time so that you can pick up from your last recovery point as if nothing had happened.
Reduced costs
Affordable pricing designed to accommodate your needs! US ProTech's Cloud BDR solution offers full Disaster Recovery without the cost of a secondary data center. Furthermore, your backup plan will grow with your business because it is easy to add servers or workstations, and the pay-as-you-grow pricing models reduce the cost of setting up a disaster recovery solution.
Regulatory compliant environment
There are certain industries in which disaster avoidance and the storage of data is heavily regulated, most noticeably the healthcare and financial industries. With our Backup/Disaster Recovery/Business Continuity solutions, we provide environments compliant to HIPAA and SOX, and make it extremely simple.
Complimentary Business Continuity Assessment & Planning Tool
Get your Complimentary Business Continuity Assessment & Planning Tool (a $400 retail value), by simply filling out the form at right, and selecting "BCP Tool" in the subject line.
Use our tool to gain insight into the process of developing a comprehensive Business Continuity Plan. It will actually provide you with your company's most critical information regarding departments and functions, emergency planning team, emergency response, business impact analysis, critical application and functions, specifics surrounding information technology, and declared emergency event management. Get the How-To-Know-How!
Or if you would rather have our team of experts assist you in this process, fill out the form on the right or give us a call today!