US ProTech Channel Partner Program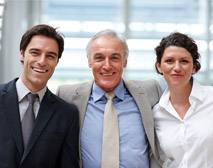 Security Services Partner Program
Strengthen Your Client Security and Your Bottom Line.
Partner with Managed Service Provides to capitalize on the first security product validated by the Department of Commerce and to product new and recurring revenue for every Channel Member.
"We've worked successfully with US ProTech for years and have always enjoyed the very best of experiences. From their expert staff, technical skills, excellent customer service, support, and generous compensation plan, I heartily recommend them above all others! Their work and experience is top notch." Duane S. James, CEO & Founder/ SmartSet IT Solutions/ SF, CA
Why Partner with US ProTech?
Generous compensation plan
The 1st and Only Scanning Process Actually Validated by the U.S. Department of Commerce
Network Security Audits, Vulnerability Scanning, Penetration Testing & Government Compliance
The Security Service Channel Partner Program Generates Revenue for You… Every Time
[wpdm_file id=24]
Contact us today to find out how you can take advantage of our Security Service Partner Program